Convenience Store Promotion Items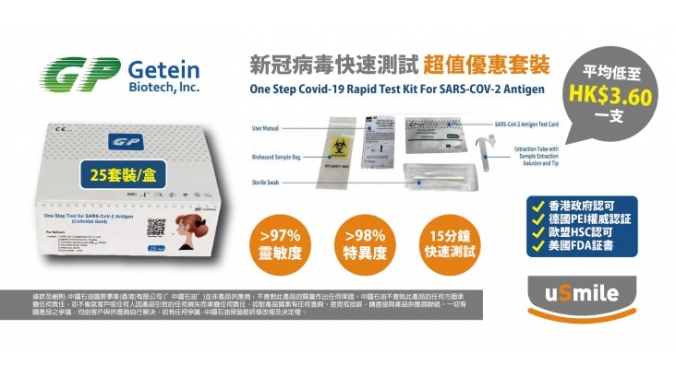 [uSmile C-Store] Exclusive Offer of GP RAT
Station: All uSmile Convenience Stores
Location: https://bit.ly/39cKLOx
Detail:PetroChina uSmile Convenience Stores customers from now on can enjoy the exclusive offer as follow:
GP RAT Package (25 Tests/Box)
1000 points + HKD$90 for 1 box
Direct purchase price HKD150 for 1 box
Enquiry Hotline: (852) 2527 8500
Terms and Conditions:
1) The above offer only applicable for the PetroChina cardholder. 2) The product(s) available while stocks last. 3) Upon purchase, customers should check the product(s) at once and request for a replacement on the spot for any defect found, otherwise PetroChina International (Hong Kong) Corporation Limited ("PetroChina") may refuse to accept any such request. 4) PetroChina is not the supplier of the product(s) and makes no representation or guarantee as to the quality of the product(s) collected and accepts no liability for any matters arising from or relating to the same. 5) Any enquiry, comment or complaint about the product(s) and maintenance should be directed to the supplier. Any disputes arising from the product(s) should be resolved between the customers and the supplier directly. 6) In case of any dispute, PetroChina reserves the right for the final decision and amendment on all matters. 7) The Chinese version of these terms and conditions should prevail whenever there is any discrepancy between the English and Chinese versions.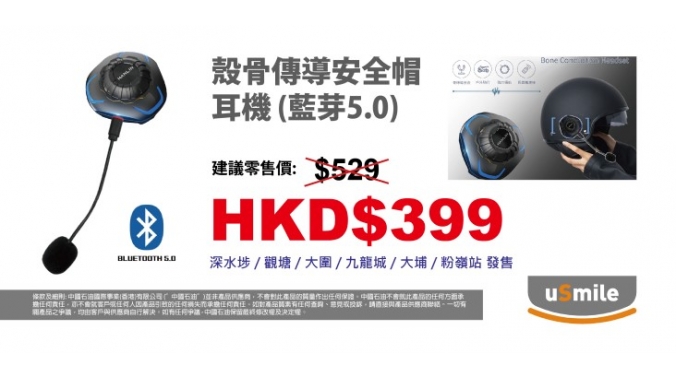 HANLIN-BTS5 Bluetooth headset
uSmile convenience store offers a full range of unique items at special price!
Find the hot deals "HANLIN-BTS5 Bluetooth headset" for this quarter here! For details, please visit our convenience store.
Station / uSmile C-store Address: https://bit.ly/3jcQ4A6